Grain bunker-reloader UW 200
Using Grain bunker-reloader allows to optimize the logistics process during seeding and harvest campaigns.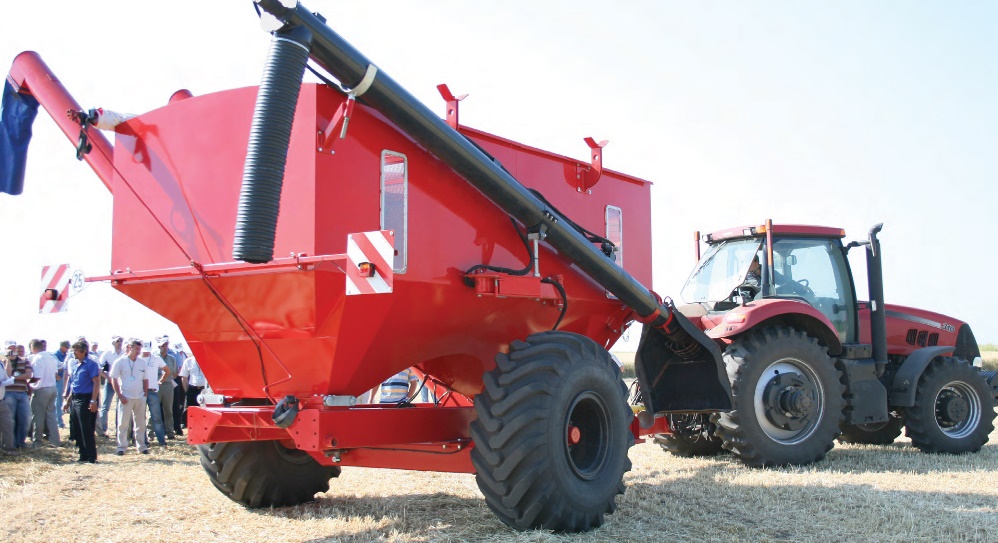 It is necessary that your machinery is fully loaded and all the down time events are avoided, since this results in qualitative and quantitative losses of yields.

The effect on the soil is one of the most important reasons for using UW 200 under modern agricultural technologies in combination with capacity increase of air-drills and combines. The pressure of tractor's or bunker's tires on the soil is close to ideal and does not influence the yield of produced crops.
The bunker-reloader UW 200 is a 2-section trailer pulled by a tractor. It is equipped with high capacity unloading augers.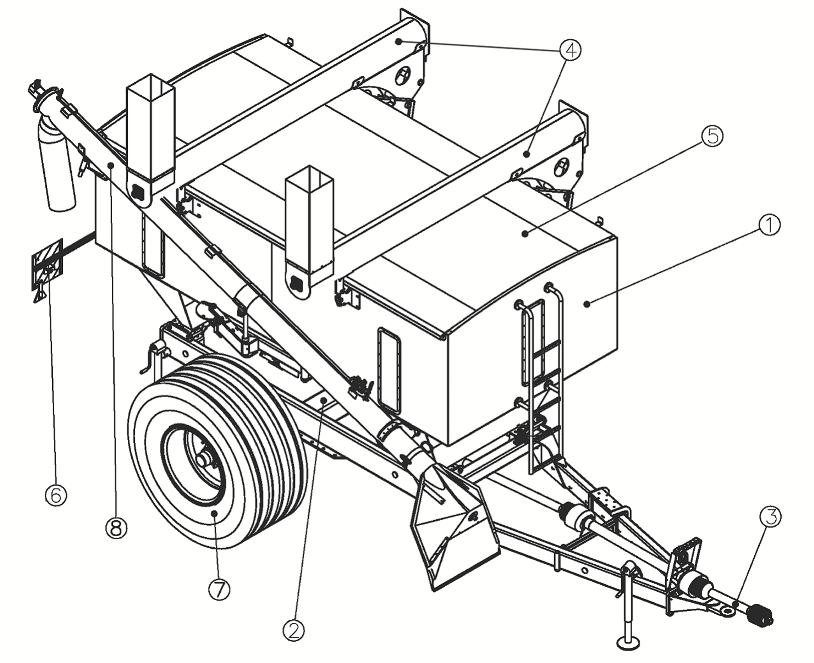 The design of bunker-reloader includes:
Frame with a tank.

Axle.

Augers' drive.

Two unloading ugers.

Tarpaulin roof.

Marker lights.

Wheels.

Loading auger.
Purpose of grain bunker-reloader UW 200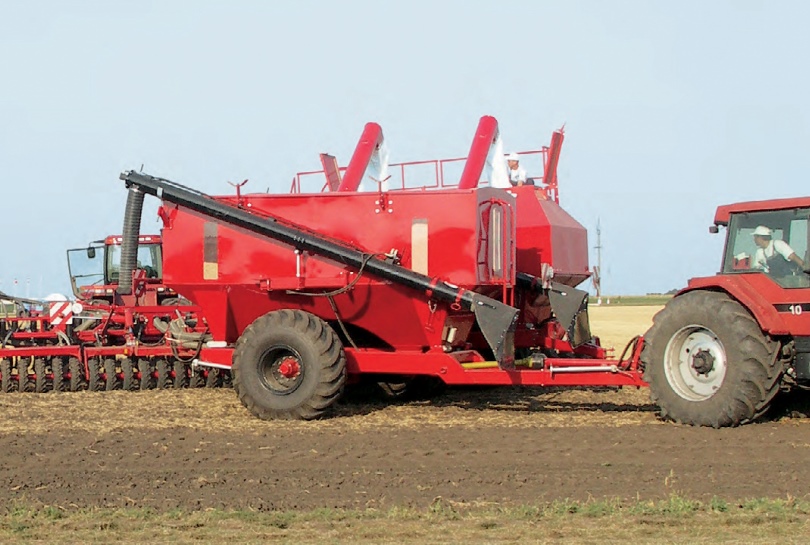 Logistics of seeding campaign
During seeding: the 2-section tank of UW 200 can accommodate up to 20 m3 of seeds and dry fertilizer.
Large volume of the bunker's tank and high speed of seeds reloading into the air-drill's tank allow to increase productivity of seeding machinery by 20%.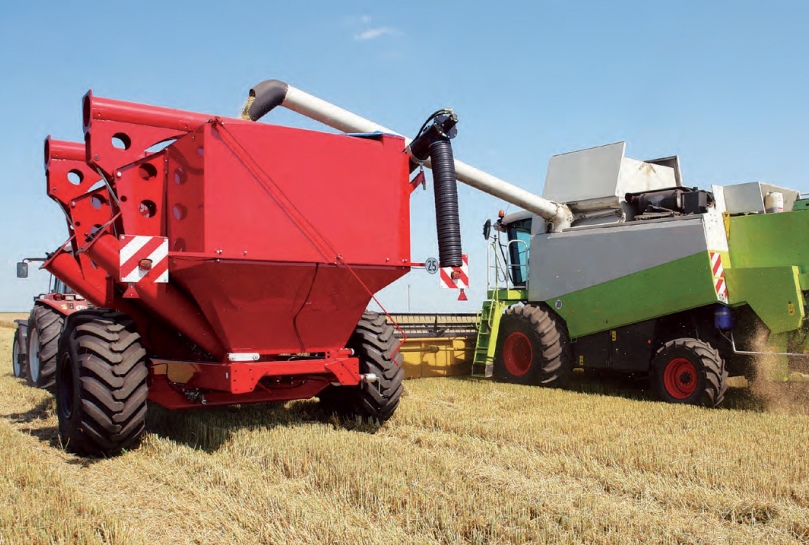 Logistics of harvest
During harvest: following the combine the UW 200 accepts grain on the go. Then, it reloads it into a truck sitting on the field edge within several minutes.
Specifications
UW 200
Capacity of the tank, m3
20
Tank sections ratio
60/40
Capacity of the front section, l
8000
Capacity of the rear section, l
12000
Number of augers
2
Width of the machine, m
4,09
Height, m
4,05
Total length, w/o hydraulic auger, m
7,92
Total length, w/hydraulic auger, m
9,03
Axle spacing, m
5,66
Empty weight, kg
5450
Loaded weight, kg
up to 20000
Time for full loading of commodity, min
up to 5
Augers' drive of UW 200
Mechanical from tractor's PTO
(6 splineways)
Rotations of PTO, rpm
500
Brake system
pneumatic
Tractor's class
III and up
Availability of compressor on the tractor
obligatory
Transport speed, km/h
up to 40