Service of agricultural machinery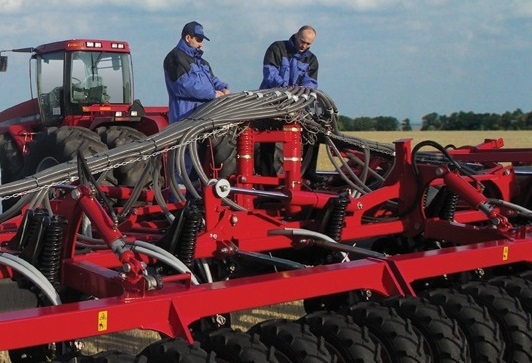 The Service Center of Soyuz-SpecTechnics LLC provides warranty-covered timely and high-quality servicing of own-manufactured agricultural machines in service workshops and in field conditions.
Mobile service teams in CIS countries (Ukraine, Kazakhstan).
Quick response - within 24 hours.
Equipment - NISSAN NAVARA, MITSUBISHI L-200.
The service team has all the necessary technical specifications; mobile maintenance and diagnostic workshops are equipped with special tools and instruments that allow to provide a broad range of services.
Branch offices of the service center and a network of warehouses for quick delivery of parts to a customer (Kazakhstan).
Machinery fleet under supervision - more than 1,400 pieces.
List of services:

Assembly of machinery at the customer's site.

Inspection final adjustment according to the customer's conditions.

Training of the customer's representatives on how to operate machinery.

Commissioning with supervision in the field during the first hours of operation.

Defect identification at the end of field work.

Consulting during order placing for spare parts.

Repair of machinery.

Warranty and post-warranty maintenance.