Technological support
The specialists of Soyuz-SpecTechnics LLC together with their partners from Agro-Soyuz Projects LLC provide technological support services to agricultural enterprises:
technological diagnostics,

business modeling,

support in the course of technological re-equipment,

technological consultations,

knowledge transfer on resource-saving technologies and the experience of their use.
Since 2006 the specialists of Agro-Soyuz study and systematize the advanced global experience in the field of resource-saving technologies in crop production, dairy farming, pig farming and agribusiness management. All the technological solutions are adapted to domestic standards and tested at model agricultural enterprise of Agro-Soyuz Holding and at the customer's site.
The specialists of Agro-Soyuz Projects conduct research on more than 100 topics annually.
In the field of technological support we offer:
Development and implementation of "turn-key" agricultural projects together with a customer and support of this project at all its stages.
Selection of equipment keeping economical efficiency, quality and compatibility in mind.
Application of comprehensive approach to establishment and running of efficient agribusiness.
Modern practical agricultural education at schools, master-classes and during seminars.
Visit Agro-Soyuz Projects in Internet
Agricultral project is the core of agricultural consulting. This is a set of operations on agribusiness development, production technologies adjustment, training and development of the enterprise's staff, achievement of target indicators and high efficiency.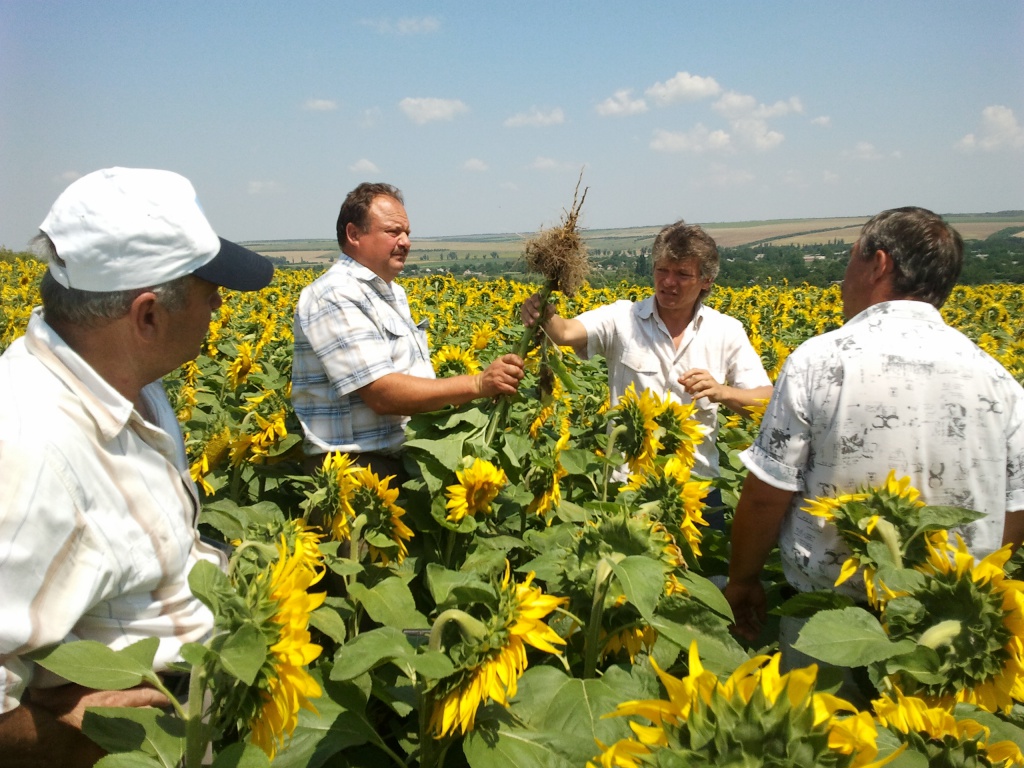 Agricultural producers often face different situations: some enterprises just plan to shift to resource-saving technologies in order to improve the profitability of the business, while others have already used these technologies for a while, but when comparing their results with those of top farmers, they comprehend that they can achieve higher results.

Both groups ask the same question: who can provide comprehensive assistance in solving their problems and guarantee the results?

We, a team of Agro-Soyuz Projects claim: in order to achieve target indicators and share the responsibility it is economically wise to cooperate with highly-skilled specialists in the field of projects development and implementation. These specialists have a necessary experience in solving production and management problems at agribusiness based on systems approach.

The systems approach is a key tool for quick transitioning to resource-saving technologies and obtaining economical payback from adopted innovations. The specialists of Agro-Soyuz Projects follow this approach when elaborating the model of your enterprise development, supporting its implementation at all the stages and training the staff. And what's the most important – they take a responsibility for the final result.
We offer "turn-key" agricultural projects in different fields of agribusiness:
Projects on crop production
Projects on management
For crop produces!!!

We conduct master-classes for the customer's employees.

The curriculum will be developed for each customer individually considering technological characteristics of the region and the enterprise's needs.

The customer may select the topics of training from a list and provide a list of issues that need to be addressed.

This individual program will allow to clarify the issues and train highly-skilled specialists in the field of crop production.

The training can be held both at model agricultural enterprise of Agro-Soyuz (Mayskoye village, Dnepropetrovsk region, Ukraine) and at the customer's enterprise.
establishment of successful agribusiness is closely linked to obtaining of knowlege and practical experience in the field of agriculture.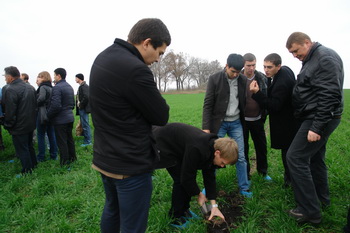 Based on acquired experience, the specialists of Agro-Soyuz Holding have developed up-to-date curriculum in the framework of conferences, schools, master-classes, seminars and trainings with an emphasis on practical application of knowledge.
Participants of educational activities held by Agro-Soyuz: today these are thousands of managers and specialists of agricultural enterprises from Ukraine, Russia, Kazakhstan, Moldova and Belorus.
Practical training schools

In order to research the key factors influencing profitable crop production, Agro-Soyuz launched a Practical training school.

The purpose of the school is to provide comprehensive training on resource-saving farming to specialists and managers.

The students will be able to obtain theoretical and practical knowledge as well as ways to solve the problems of their enterprise.

The curriculum is intended for innovative managers, agronomists, soil scientists and farmers. It has been developed based on Agro-Soyuz's experience in cooperation with leading global specialists, experts and consultants from USA, Latin America, Europe and Australia. It is based on practical mastering of current issues in resource-saving farming on the grounds of sucessfully operating agribusiness.

The teachers are technological and practical specialists of Agro-Soyuz Holding that have studied at the best enterprises of USA, Canada, Latin America and that speak at International conferences on efficient sustainable farming based on systems approach.