03.11.2017
Agro-Soyuz introduced new products to Kazakh farmers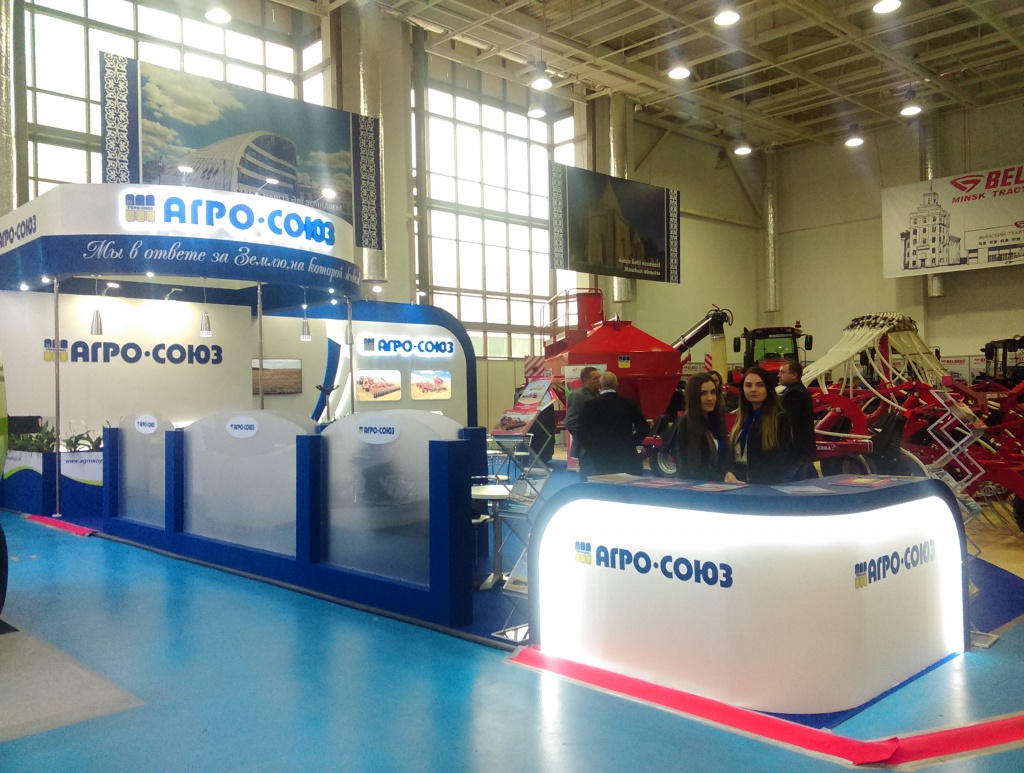 Agro-Soyuz Holding has a long history of cooperation with Kazakh farmers. There are a lot of Agro-Soyuz's machines working in Kazakhstan; several projects on agribusiness improvement have been adopted in the country; Kazakhstan hosted International conferences on sustainable farming...Agro-Soyuz demonstrated its new product at one of the largest Farm Shows of Kazakhstan – KazAgro.
This year KazAgro was held in Astana on October 25 through October 27. The farm show turned to be very efficient: There were a lot of farmers at the Agro-Soyuz's booth; and lot of negotiations and consultations were held.
During the Farm Show Agro-Soyuz presented PonTerra drill – a new product of 2016 season, which performed well during 2017 seeding campaign and won the hearts of Kazakh farmers. This multi-purpose drill was developed for Kazakhstan environment. It combines the functions of a rill, a cultivator and a subsoiler.
Advantages of the machine:
- Excellent operation on heavy soils; allows to perform solid seeding without any soil preparation.
- Seeding, fertilizer application, harrowing, weed control and packing are all performed in one pass.
- Capacity – up to 180 ha per day.
- Heavy-duty toolbar (10 mm steel), strong wings attachment.
The seeding complex is equipped with a 2-section grain cart (10.5 or 12.1 m3) with a powerful 10'' auger (2 tons/minute), which allows to load material directly from delivery trucks and reduce the idle time when loading seeds and fertilizer.
- Can be pulled by any 270+ h.p. tractor.
- Seeding control...and many others.
"Our company farms 2,000 hectares, we use conventional tillage to produce our crops. As a machinery operator I'd like to say that capacity of the drill and no idle time are very important for me, as I am paid based on the number of hectares that I seed. We've used Agro-Soyuz's machinery for a long time. We've got a 12-meter ATD machine that has been in use since 2013. This year we've purchased PonTerra drill. The machine performed well during the seeding campaign. It covered 160 hectares within 24 hours without any downtime and breakages. It is very powerful. This is what we need in our environment!", - said Kairat Zhamanbayev, machinery operator of ORLEY Corporation LLP, Akmola region, Kazakhstan.
KazAgro-2017 brought new contracts to deliver PonTerra drills to the Kazakh farms.
Also, Kazakh farmers got interested in purchasing Mono-disc Turbosem drills and quickly-built hangars manufactured by Agro-Soyuz.