23.04.2019
Welcome to our No-till field conference
No-Till Lab (field training) will take place at Agro-Soyuz Holding's farm (Mayskoye village, Dnipro region) on May 30-31, 2019. The event is expected to host about 300 farmers from Ukraine, CIS and non-CIS countries. This conference will be the largest no-till field event in CIS.
Preparation for NTlab is on its way both in Mayskoye village and in Volnoye village ("Anastasia" farm): they establish test plots with grains, legumes, oilseeds and cover crops, as well as treat the plots that have been already sown. The Steering Committee (Agro-Soyuz Projects" LLC and YouTube channel of Mikhail Draganchuk "No-Tiller") holds negotiations with speakers in order to make their presentations as relevant and interesting for participants as possible.
The speakers are experienced agronomists, farm managers that have been in no-till for 8 to 20 years, as well as scientists and inventors. In other words, these are people who can supplement knowledge of both beginners and advanced no-tillers and who are worth to network with.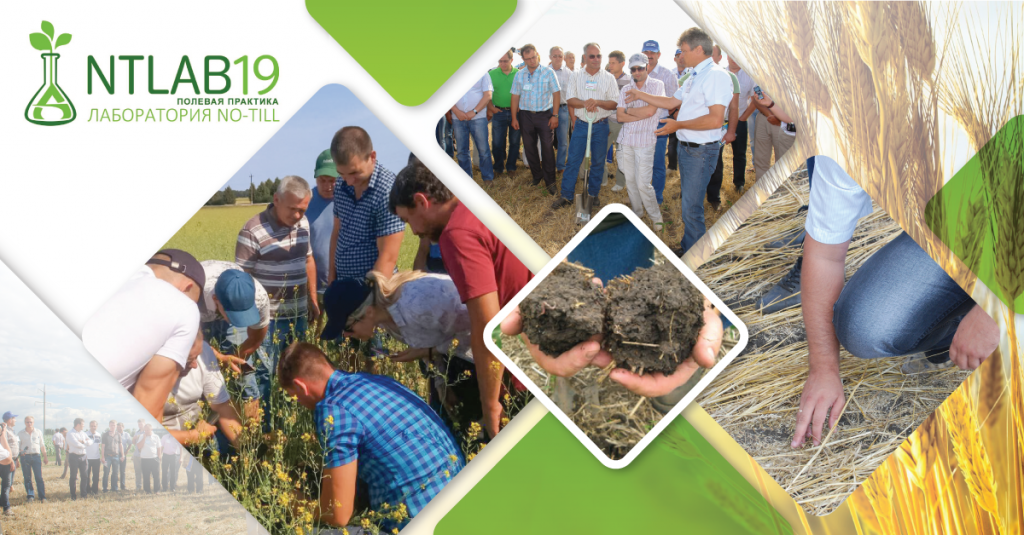 The topics of the conference include:
- Growing soybeans in dryland conditions: seeding dates, seeding rates and methods of seeding.
- Use of glyphosate in no-till: preparing tank mixtures to control malicious weeds.
- Influence of water quality on spraying efficiency.
- Yield increase through soil water capacity increase.
- Cover crops, selection of mixes for various purposes.
- Intercropping into sunflower and corn. Solid seeding of row-crops.
- Seeding rates and methods of seeding of winter wheat. Weed infestation as a function of row spacing width. Low seeding rates.
- Biological crop protection using sunflower and corn as an example.
- Nutrition of winter wheat in no-till.
- No-till and strong seeds: natural union.
You can read more information about the conference and buy tickets here
www.ntlab.in.ua
Tel. +38(097) 656 52 82
Join us!