04.09.2018
Invitation to AGROEXPO-2018 farm show!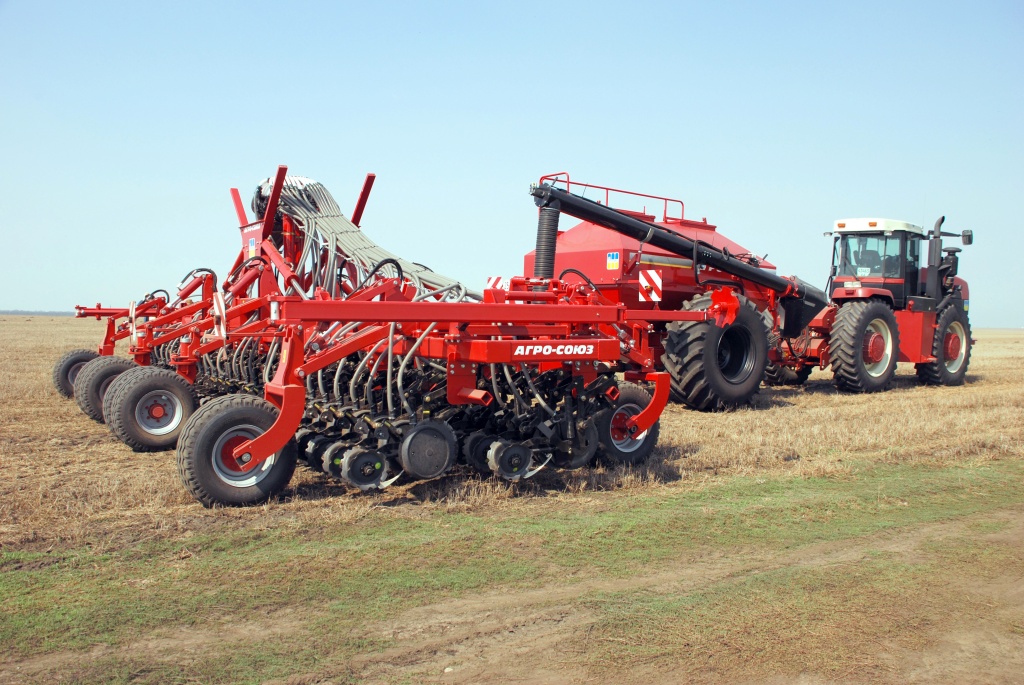 Dear Partners! We'd like to invite you to our booth at the International farm show AgroExpo-2018, which will take place in Kropivnitsky town on September 26 through September 29. Soyuz-SpecTechnics LLC is going to display efficient resource-saving machinery of its own production as well as new unique products.
We will display machinery, which enjoys popularity in Ukraine, Kazakhstan and Bulgaria. Turbosem II drills (single disc) are designed for grains, legumes and small-grain crops and intended for conservation farming, including No-Till and Mini-Till. This is a low-disturbance machine, which allows to place seeds directly into stubble as it perfectly cuts through any crop residues. The first machine was sold in 2010 and since that time the drill undergoes continuous improvement. The design was supplemented by new innovative elements, such as: electric metering system by Mueller ME, hydraulic shock-absorbers, improved closing wheels (spiked wheels) and others. You can see it all, when you visit our booth at AgroExpo-2018.
The specialists will also be happy to introduce new unique products, such as pneumatic fertilizer application system. This system allows to apply fertilizer to 3 - 28 cm depth together with main soil tillage (one or two depth layers). It allows 4-fold reduction of fertilizer use, while resulting in yield increase due to targeted application of nutrients to a certain depth. The fertilizer application system can be mounted on any pull-type machines for deep soil tillage (working width starting from 4 m).
You will have a chance to get information about the full range of Agro-Soyuz's machinery, quickly-built hangars and obtain technological consultations from our skilled specialists.
AgroExpo-2018 will take place from September 26 through September 29 at the following address:
8, Murmanskaya street, Kropivnitsky (former Kirovograd)
Looking forward to seeing you!