23.05.2018
Invitation to International farm show "Agro-2018"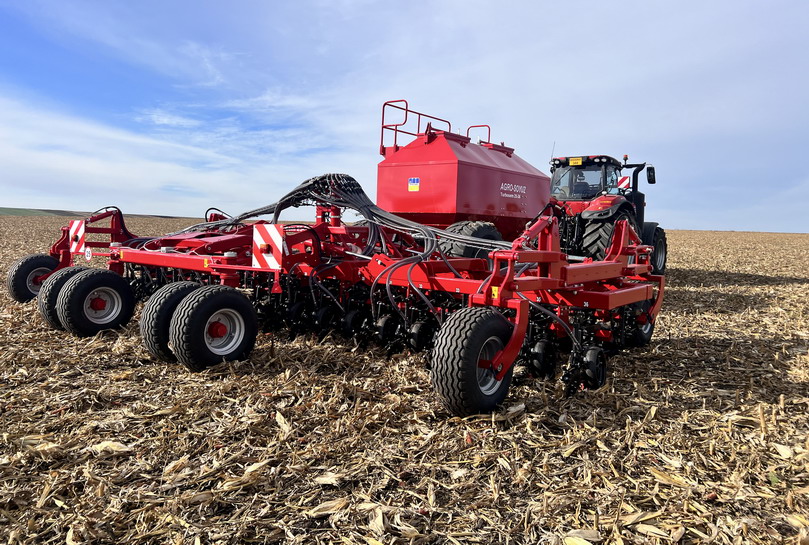 There will be various types of machines displayed at Agro-Soyuz Holding's booth (our enterprise is part of the Holding). These machines proved to be efficient at agricultural enterprises of both CIS and Europe.
Mono-disc Turbosem II drills. This is the flagship of Agro-Soyuz's machinery range designed for No-Till and minimum tillage.
ASC 9-30 cultivator with a fertilizer hopper, which improves crop nutrition efficiency, increase yields and apply 4 times less fertilizer!
New model of mechanic grain seeder MD19-20 for No-Till (working width 3,8 m)!
Our specialists will present the full range of Agro-Soyuz's machinery and quickly-built tarpaulin-covered hangars, which are widely used for animal housing, grain storage, machinery storage, etc.
You'll also have a chance to talk to our practicing agronomists, who have 16-year experience of adoption of sustainable technologies.
The farm show will take place in Kiev from June 6 through June 9 at the following address: National Complex "Expocenter of Ukraine", 1, Glushkov Ave. Our booth is located in front of the main entrance to the fair grounds.
Looking forward to seeing you!