27.02.2018
Ukrainian Turbosem drill was introduced to Bulgarian farmers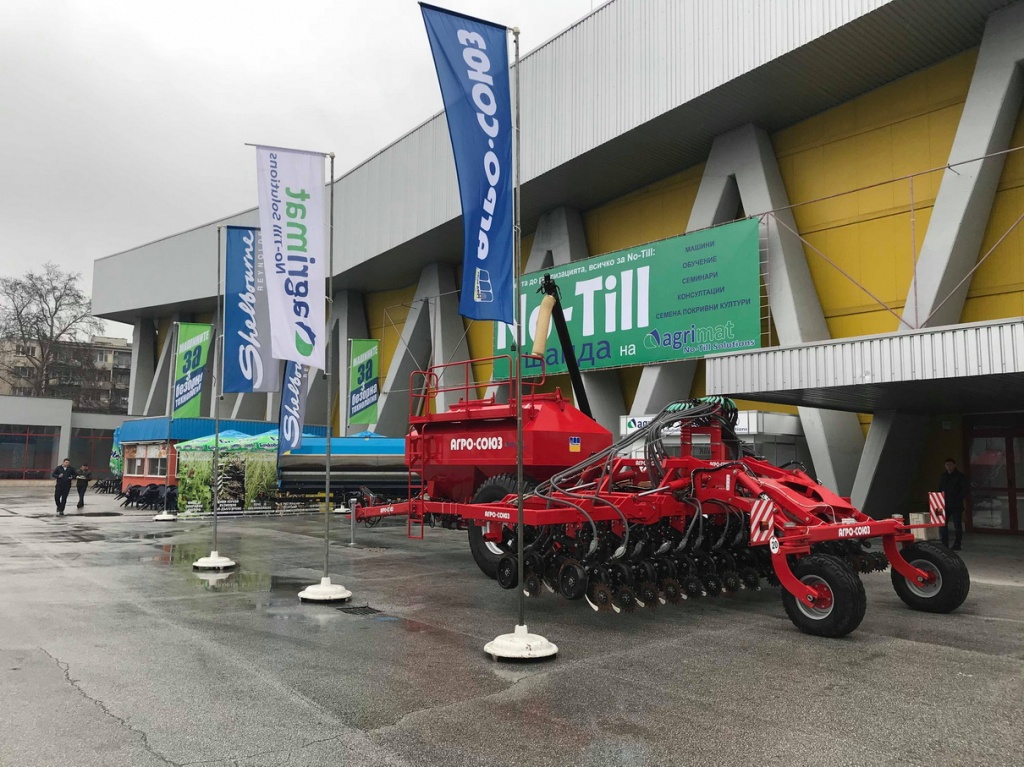 Agrimat BG – a partner of Soyuz-SpecTechnics LLC in Bulgaria – took part in "Agra-2018" farm show, which was held on February 21-25 in Plovdiv.
The company displayed efficient machinery and technologies for profitable farming.
So, they displayed Turbosem mono-disc drill (6 m wide) manufactured by Soyuz-SpecTechnics LLC. This highly efficient drill is the best fit for No-Till and mini-till technologies. The disc openers create minimum soil disturbance, thus preventing erosion, saving soil moisture and creating favorable conditions for soil tilth renovation. Each opener can follow the soil contour, ensuring uniform seeding depth and seed placement. Thus, a uniform stand is established, which improves efficiency of fertilizer and chemicals application.
Bulgarian farmers got very much interested in zero-till technology, which improves profitability of farming and simultaneously restores soil fertility.
Several Turbosem drills are already working in Bulgaria.